Case Study: Collaborative Instructional Review Redesign
Client: International Center for Leadership in Education / Houghton Mifflin Harcourt

Complete redesign of UI and UX for an educational service's online professional learning platform. Improved usability, continuity, and functionality of goal-setting, progress-tracking, instructor feedback, and report generation features.

Follow-up: repurposed new platform design for a custom iPad-based walkthrough/demo, featured at conference events.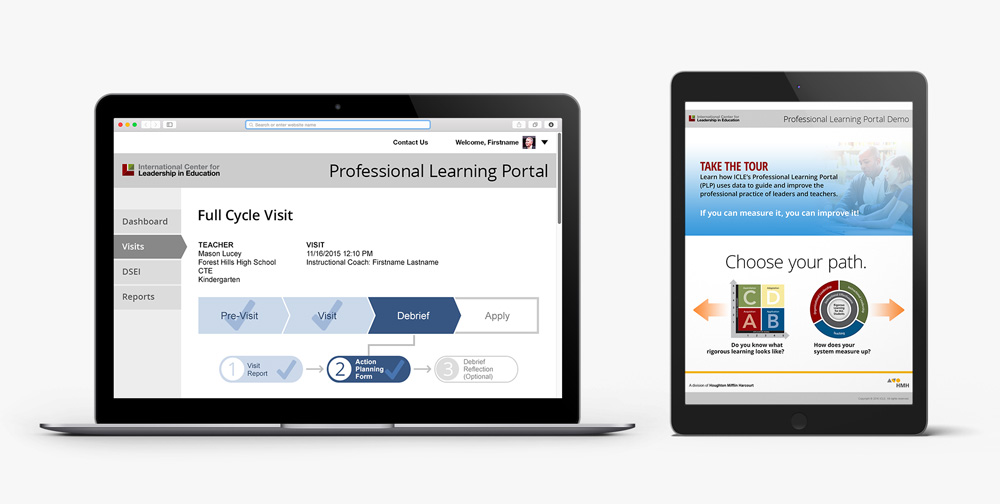 UI/UX consulting and redesign of collaborative instructional review platform
International Center for Leadership in Education / Houghton Mifflin Harcourt
UI/UX consulting and redesign of collaborative instructional review platform
International Center for Leadership in Education / Houghton Mifflin Harcourt
UI/UX consulting and redesign of collaborative instructional review platform
International Center for Leadership in Education / Houghton Mifflin Harcourt
UI/UX for iPad-based demo of professional learning platform site
International Center for Leadership in Education / Houghton Mifflin Harcourt
UI/UX for iPad-based demo of professional learning platform site
International Center for Leadership in Education / Houghton Mifflin Harcourt